Does it feel like you've got the dinosaur of business laptops? It's just OLD and SLOW. You know, when you come in each morning, you think it needs a coffee and a kick up the arse to get started.
Well you might be tempted to chuck it in the bin and buy a new one. Well you're about to make a massive mistake. 
Over the summer we completed a project for a client who had exactly this dilemma. All of their machines were a bit older and they used it for Citrix so it didn't matter too much. But our project was to help them move over to Office 365. That meant that all these older machines were suddenly doing a lot more of the heavy lifting with applications like Outlook, OneDrive and Teams.
They could have gone out and bought a whole load of new laptops, like the Lenovo Thinkbook 14. Absolutely perfect for office work and Teams. This costs about £650. So they could have spent £32,500 on new laptops but instead we suggested that they just upgrade the machines they had.
After a bit of research we found the parts we needed to update their computers. A nice fast SSD Drive and some extra memory. A whopping £87 in total to upgrade each device. But does this really make a difference.
We have an example test of a machine that we have in the office, Which is shown in the video above.
When we first start up this laptop it take a long 1 minute 51 Seconds to start up and go onto the Microsoft Portal. You are wasting a lot of work time by sitting around waiting for it to load. But you can solve this.
Ideally you will have your handy dandy IT Team to do this for you.
Firstly, you will need a handy toolbox, a brand new SSD and also some extra memory. This is what we used.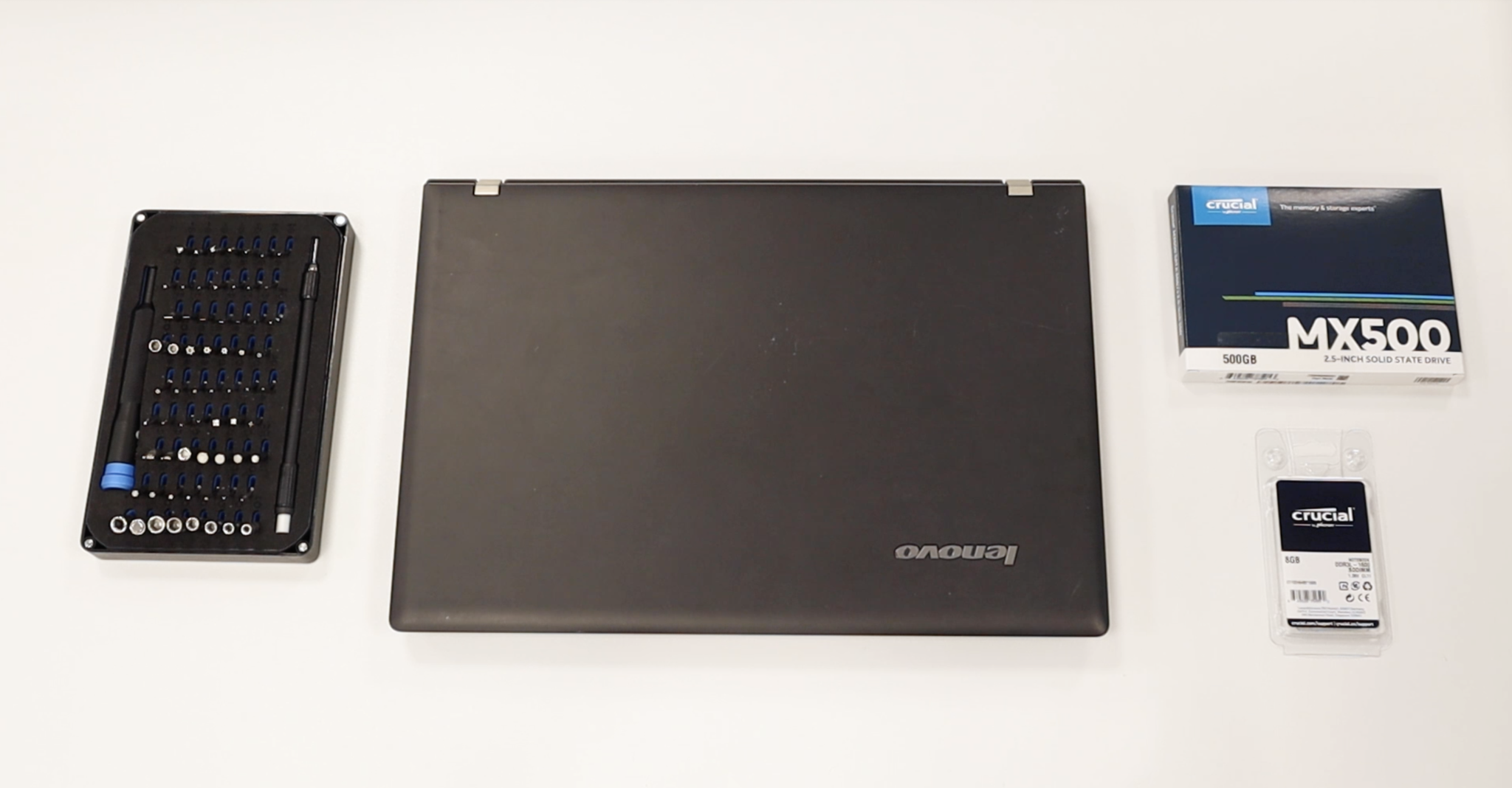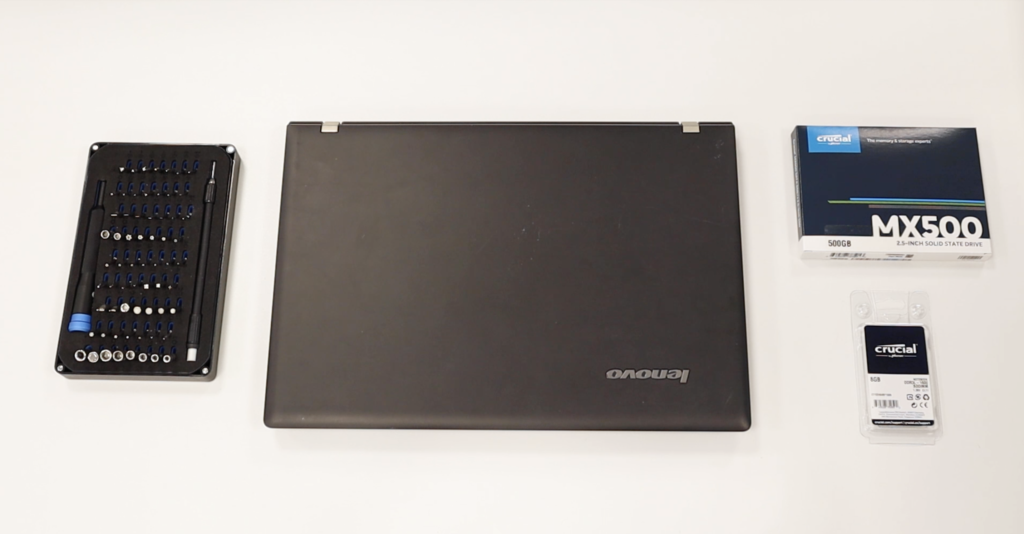 Secondly, when you have your brand new SSD, you can clone the hard drive so you don't lose any of your apps you already have downloaded and saves you installing everything again. Or you can set it up as a brand new laptop.
You will then need to take the bottom casing off of your laptop by using a screwdriver, you will then be able to point out where the hard drive goes and also the memory.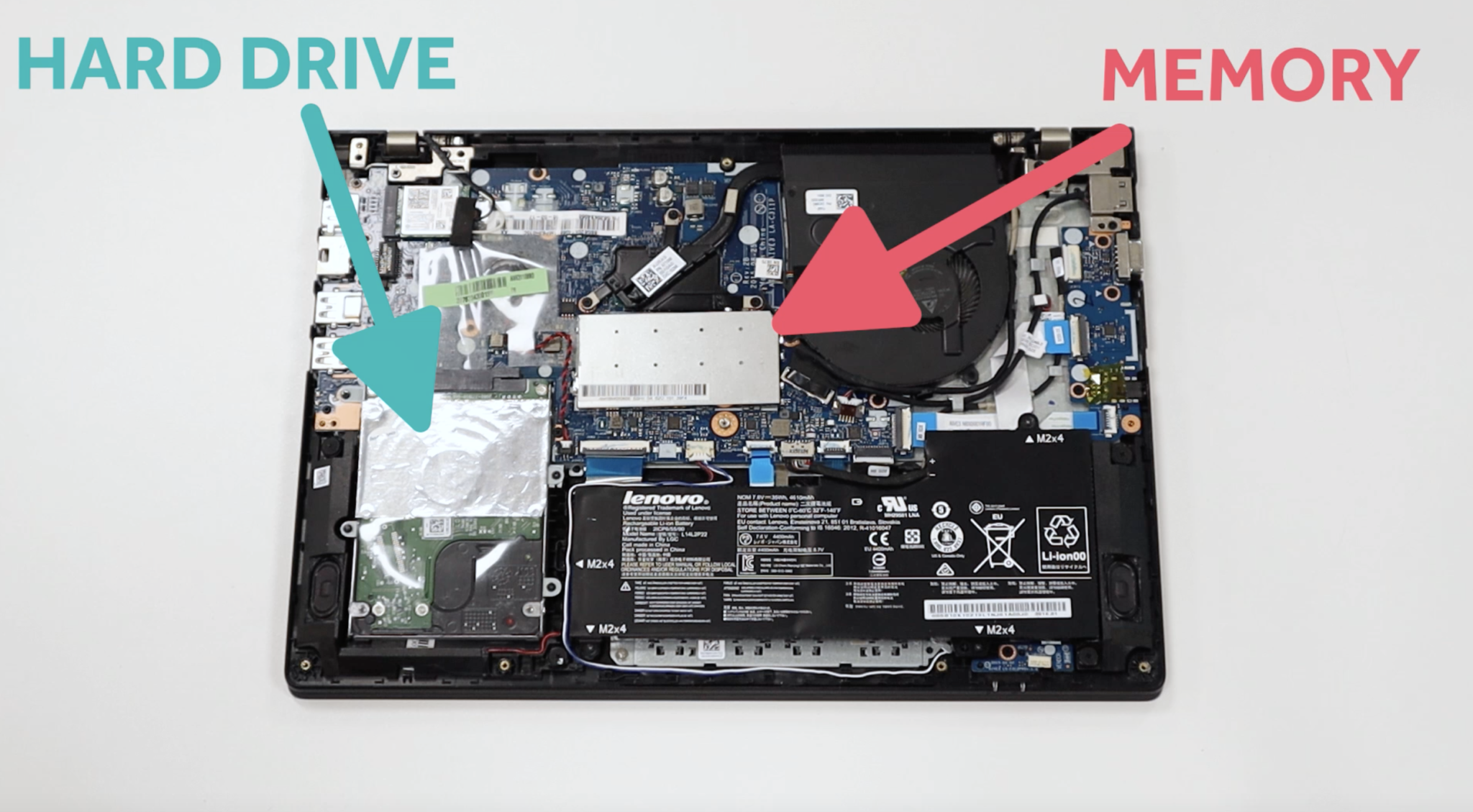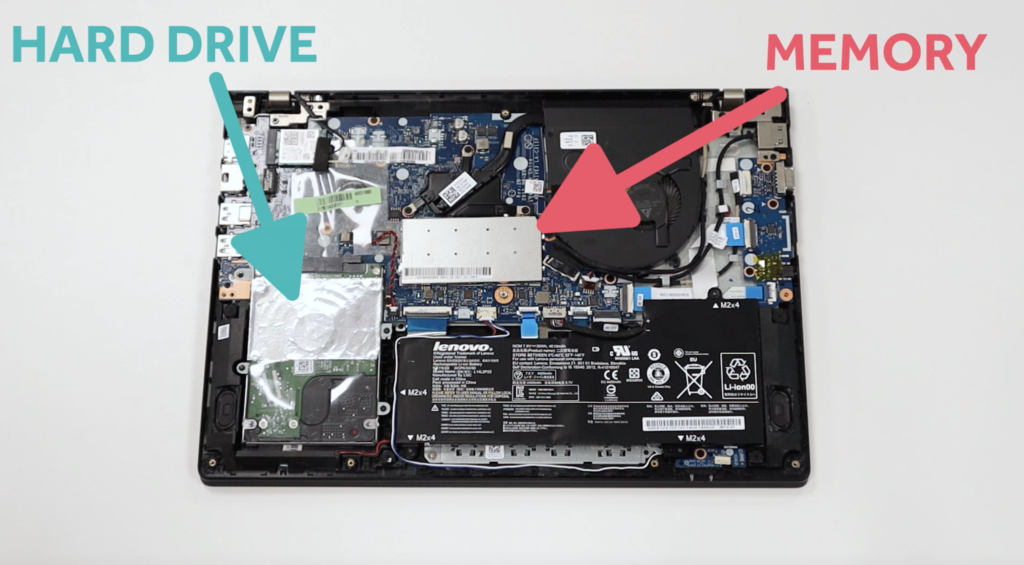 You'll then remove the existing traditional 500GB Hard Drive and 4GB Memory Ram , and replace them with your cloned 500GB SSD, which is a lot newer, and your new 8GB Memory Ram, which is double the size.
After putting the whole laptop back together we done some tests…
When starting the laptop back up again it took 32 Seconds after doing the same steps as the first test.
We increased performance by 250%!
Every single time you start the machine or click any application it is MASSIVELY improved! Now if you want to put a real value on that, we can look at that same 50 person business saving 5.5 hours a week just in computer bootup times. That's worth over £5,000 a year based on average salaries.
So we spend £4,400 on hard drives and memory and this upgrade basically pays for itself in the first year, just on time wasted for the computer to start in the morning. Not to mention everything else they do in that year, and the year after and the year after that. Oh and we didn't spend £32,500 on new laptops either!
We hoped this has helped you! Check out our YouTube Video above and subscribe for more content like this! Also follow our social medias to stay connected with us and see when we post new content!
Twitter: @UKCloudNexus
Facebook: @ukcloudnexus
YouTube: Cloud Nexus